This post will explore, 7 of the best affordable obd2 scanner less than $200 . What is the OBD2 scanner?  OBD or On-board Diagnostics system is one of the advantages of science making life easy and convenient. Also, most modern vehicles are equipped with an advanced onboard diagnostics system. Furthermore, the OBD application allows a user or technician of a vehicle real access to various systems and mechanisms working inside the vehicle.
Also, this access will enable you to detect whether the vehicle has any problem in any of its parts. And this app also helps the user to quickly identify the problem and fix it easily. Besides, fixing detected problems on time helps to keep your vehicle at its peak performance.
So what Kind of OBD scanner do you need? Well, it depends on if you are new to reading codes or you are a professional code reader and the cost.
Also, before you buy one, make sure you confirm that the OBD2 scanner supports the set of rules on your vehicle diagnostic system. Today most OBD2 scanner supports almost all car protocols. Furthermore, the price tags for different scanners range from $50 to $20,000. In this post, I am giving you the best affordable obd2 scanner that is less than $200. Also Read this: Best Multimeter For DIY Electronics
Let get started with this review.
7 Best Affordable Obd2 Scanner Less Than $200
Here we go on this list of our top-rated and budget-friendly OBD-II scanner for ranging from 50 to $200.
1. AD510 Professional OBD2 scanner from ANCEL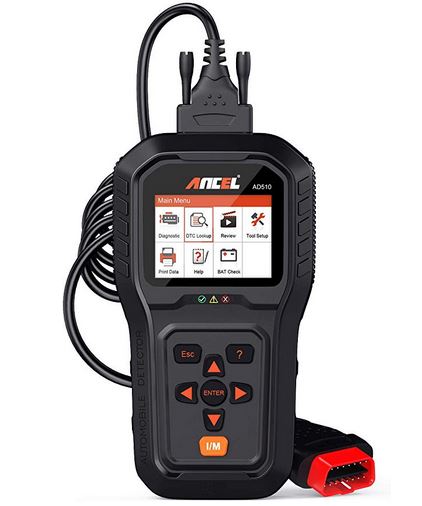 This is one of the best budget obd2 scanner that is below 100 dollars and highly rated as well.
Ancel's AD 510 supports all the modes and up to 10 of OBD2 to give you a complete diagnostics of your vehicle. Also, you can update it online. This app costs $65.99 at Amazon prime.
Some of its key features include:
I/M readiness key to detect if vehicle is near an emission test and the drive circle,
And it does engine light checks to inform you of the cause of this light.
It also recovers basic and manufactures specific codes to detect exact cause of the malfunction.
Troubleshooting tips to enable you to rectify the detected problems showing you procedures to follow.
Also, you have improved onboard Monitoring of the engine system to report any problems
PROS
Has a memory backup capacity
Moreover, it lets you print data by PC
Also, it supports graph data and enables you to interpret it
CONS
But, the outer casing may need adjustment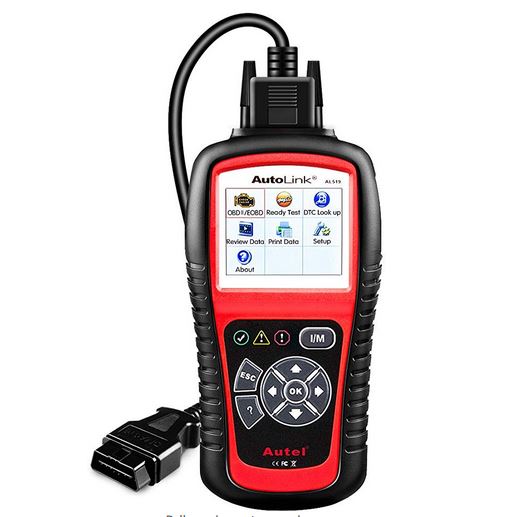 The next best cheap obd2 scanner you can get for less $100 is this AL519 OBD2 Scanner from Autel this is worth price and will serve you very well especially for a this price range. The AL 519 uses advanced technology and provides many excellent features. And it costs $59.99 at Amazon. Some of the key features of this best affordable obd2 scanner are
as follows.
Tuning of Check Engine Light and clearing relevant code and also to reset the display.
Smog Detector to show you if your vehicle will pass a smog test before you take it for testing at the center
Integrated Notification from a small speaker to tell you if your vehicle is ready.
PROS
Easy to use Interface
Enhanced notification system
It is affordable
CONS
The SRS and ABS testing do not support cars released earlier than 2014.
3. CP9680 OBD2 Scanner from Actron
This is one of the scanners that provide you with the best value for money. Also, this scanner can repair all kinds of problems it detects. And it costs $173.37.
Some of the key features include:
Code Connect Technology that gets solutions from its code connect database to solve engine problems faster.
Also, there is verification of fixing by Actron's ASE certified Technicians to confirm that the results are accurate.
Exta benefits include drive cycle mode, live graph data, data frame freeze, print data by PC and optional battery backup facility.
PROS
Simple design
Navigate data easily
Data Accuracy is very high.
CONS
This app is not compatible with all operating systems.
4. Autel MaxiLink ML629 OBD2 Scanner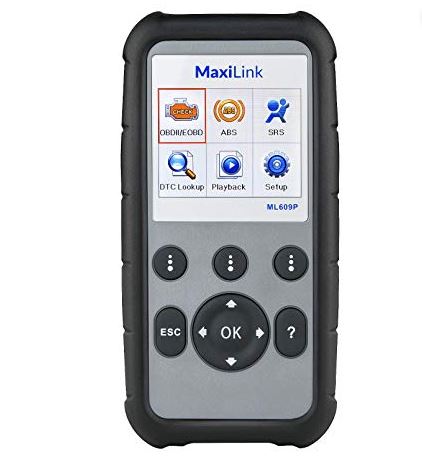 This is yet another top of the range OBD2 scanner that comes with a lot of useful features and benefits. Moreover, you cannot beat the price of this best affordable obd2 scanner. This is one of the best obd2 scanner for honda and other cars. The scanner costs $129.99 at Amazon.
Let me give you a highlight of some of its features.
Wide trouble code catalog of over 7000 with full descriptions for your vehicles use for peak performance.
Simple design that is easy to operate. It has few buttons to make it easy to read and to clear codes fast.
Well-organized display by LCD that are readable at all times. And it also provides a multilingual menu.
PROS
Use for assorted range of vehicles
Also, has an intuitive interface
And designed with a lot of space for ease of use
Excellent value for money
CONS
It is slow to load the application.
5. Innova 3100 OBD2 Scanner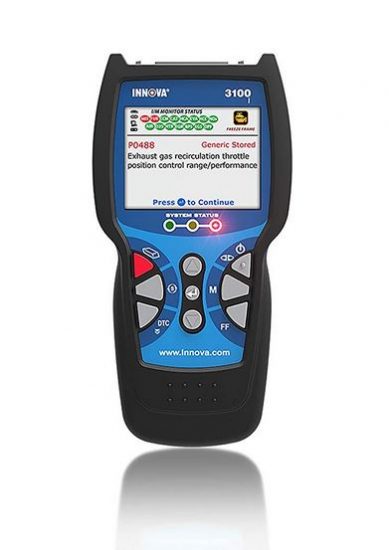 This scanner is among the most popular OBD2 scanners being sold today. And it has excellent features that you can use. Also it costs $107.99 at Amazon. Very budget friendly for the price.
Some of its noticeable features include:
It is easy to find trouble codes when you use the scanner to diagnose problems. Also, it shows codes in a way that you can understand even for those that are not experienced, code readers.
Smart Operation that detects and controls check engine light and you can remove codes from your device. Because it is compatible with iOS and Android devices.
Also. the Smog Test Alert lets you know if your vehicle will pass a smog test. If not the app will give you suggestions to fix that problem.
PROS
Also, it provides useful technical instructions
Strong design for it to last long
Moreover, you can rely on its results
CONS
And some users say it is difficult to connect the app to a PC's.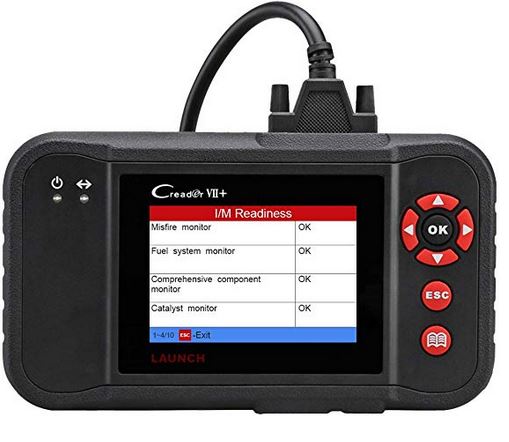 If you are a technical person that knows much about different systems and mechanisms of your vehicle, you should get this professional scanner. Also, this best affordable obd2 scanner costs $149 at Amazon.
Some of its key features are:
Wide support for programs like OBD2 and EOBD protocols.
Also, the app supports four prime functions like Engine, Auto Transmission, Airbag, Anti –Lock Breaking in many models.
In addition, the scanner supports multi-language and a Graphics Display.
Playback and Datastream to help detect the actual cause of a problem. This will be useful for any future occurrence.
Effective DTC Display information to give you numerous device data like Carbon Canister check and Oxygen sensor.
Supports Memory cards to help you increase DTC information that you can store for future use.
PROS
Also, it gives very reliable accurate reports
Besides, you can upgrade using the internet
And use the app to read real-time PCM data stream
CONS
It is pricey
#7. BlueDriver OBD2 Scan Tool- best budget obd2 scanner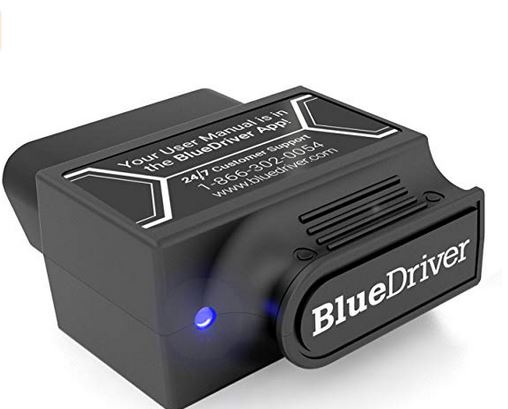 Blue Driver OBD2 scanner has a lot of useful facilities including single dongle connectivity. With this tool you can read and clear your Check Engine Light and all other vehicle systems problems. Also, you can get specific repair reports, produced from the app's database of millions of fixes verified by ASE Certified Mechanics. This is one of the best affordable obd2 scanner for you. It is $99.95 at Amazon.
Some of its features include:
Sensor app that gives you true results in codes that you can read easily,
capacity to read advanced data such as misfire counts and gives you advanced code that relates to transmission ABS and Airbags.
And repair reports that give you suggestions on how to solve a problem it has detected.
It get reports from its database containing over 4 million successful repairs.
PROS:
Easy for first-time users
And it has a compact design that fits close to the dashboard
Also, suggests ways to repair the detected problems.
CONS:
The app cannot interpret live engine data.
Conclusion This review lists the best affordable obd2 scanner that is less than $200 on Amazon. Get one today and diagnose that check engine light on your dashboard. And fix that problem and others too. Also, these apps have different features and are very affordable. So keep your vehicle in peak performance condition by getting one at Amazon now