Are you looking for super loud horns for cars and trucks? This article presents you with some of the best loud horns for cars in the market. As long as you are on a road as a driver, it is required of you to have a loud and working horn. There are so many loud horns for cars out there for you to be able to navigate the main road without worry. You should never step out of your house and drive a car without a horn. It is a safety precaution and lets you warn other drivers or non-driver as you navigate the road.
Trucks are heavyweight vehicles that make a loud noise on the roads. Having the loud horns for trucks will let you drive on highways or through the city easily and without any hassle. It is necessary to pick a horn that is loud either for a truck or car as the ones with lesser sound will have no effect whatsoever. When you are traveling or stuck in traffic, the blow of a loud horn will be meaningful and useful compared to a lesser one. This article is going to guide you on some of the best horns on sale out there in the market.
Reasons to Honk and Not to
Even though there are several super loud horns for cars and trucks out there, you should not be pressing them all the time while driving. There are situations when honking your car or truck is permissible and there are others when it is not really necessary. There are different laws of honking guiding different states, so you might need to read up on your own state. Now, to check some of the reasons why you should honk and when it is just rude and wrong.
Why you should Honk
You should press the honk of your car if you notice that another driver is about to hit you. It might be that they are over-speeding or just did not check their blind spot. You need to alert them to your own safety.
Another reason is to warn a non-driver of being hit by you or another car. It is your duty to ensure the safety of that person. However, make sure you are following the traffic laws in the first place in other to avoid any honking at all.
Some drivers get distracted when waiting in front of traffic. Take for example, if the light is green and you notice that the driver in front of you is not moving, you can press your horn to alert them of the signal.
Why you should not Honk
You should not honk your car to say Hello to a friend. It is a very common habit that drivers do and it is very wrong. When you do this, you will be confusing other drivers around you and it might lead to serious problems.
Honking is not a sport or recreation activity. Do not press it because you are bored and need something to entertain you.
When you press you honk frequently, it could lead to road rage. Some people might feel frustrated and press their honk while driving but this is not productive. It is not a toy that you will use to express yourself to other drivers.
Related Articles:
6 Best Loud Horns for Cars And Truck (Super Loud Horns for Cars)
There are many loud horns for pickup trucks and loud car horns for sale that will serve you effectively. But the main thing is to make the best purchasing decision. With what we have researched, we have come up with the best ones that will provide adequate service to you.
No1. SEGER Trumpet Car Horn Set
This is one of the super loud horns for cars in the market. This particular horn is of 12 volts with a high/low tone and also a universal fit. It has a very powerful sound which makes it preferred by most people. From our experience using this and even the ratings from other satisfied customers, it has a lasting life and exceeds OEM specification and regulation standards. You can purchase it here.
PROS: It is a super horn that works on any kind of vehicle.
Look Up Current Price On Amazon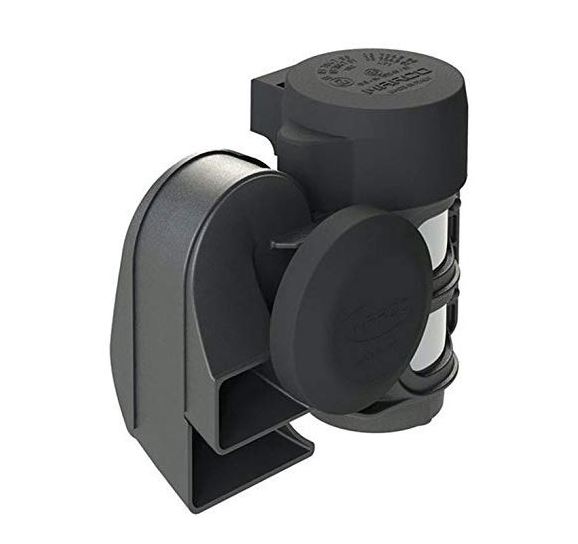 This is one of the best air horns for truck on Amazon. Additionally, it works for motorcycles and cars. It is very loud and knockoffs at 150,151 Db. It comes with a manual containing detailed instructions on how to install it. You can purchase it here.
PROS: It is very loud and will get the attention of any driver or pedestrian on the road. Reviews revealed that it has no defect whatsoever.
Look Up Current Price On Amazon
This is a twin horn kit with protective grills. It is one of the most powerful horns right now with a reliable reputation
n. Manufacturers have said there is no horn that sounds like this on the road with its stylish design and quality sound. It gets the attention of everyone and provides a high level of safety. Hella kit consists of 1 low-tone horn, 1 high-tone horn, 2 mounting brackets, 1 12V relay, and mounting manuals. You can purchase it here.
PROS: It is the best horn to go for if you want the best functionality with a good lasting performance.
Look Up Current Price On Amazon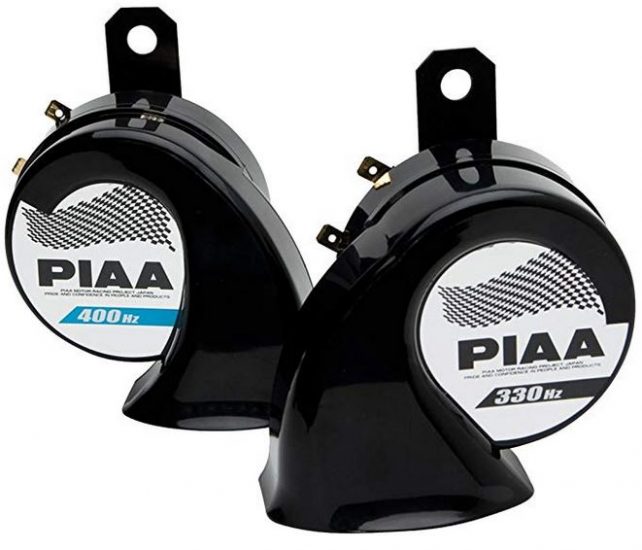 This is also among the best loud horns for sale on Amazon right now. They are very easy to install as there are no wiring or fuses. The sound it gives is loud and very deep so that the driver can get the attention of others while driving. It has a loud 112 decibels and twin tone of 330 Hertz and 400 Hertz. You can purchase it here.
PROS: It is very easy to install and actively alert other drivers without any hindrance or hassle.

Look Up Current Price On Amazon
Although it is compact in size, this is one of the best loud horns for cars that produce about 139 decibels of sound. It is very strong, durable and loud. Additionally, it works with 12 volt systems such as RV, golf cart, truck, car, bus, Rhino, boat, gator, and so on. You can purchase it here.
PROS: It is very easy to install and has a water-based compressor.
Look Up Current Price On Amazon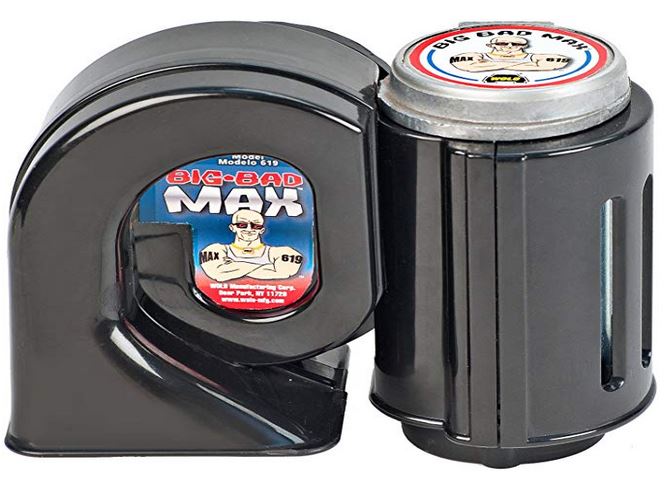 This is a loudhorn for Harley Davidson which is, even more, louder than a factory horn. It is versatile and can be used by motorcycles, cars, trucks, and boats. It will fit with any car with 12 V electrical systems and also has a free compressor that is maintenance-free. You can purchase it here.
PROS: You can install it with just one bolt from the horn kit. It is easily installed and maintained.
Look Up Current Price On Amazon
Conclusion
Now, those are some of the best super loud horns for cars and air horns for trucks you might consider getting if you are in the market for new horns. You should check them out and decide on the best option for you to take your budget and needs into consideration.
Read Next: