Learn how to break a lug nut off from your car and I show you some of the best wheel lock nut removal tool to get for your vehicle. So if you don't know what is a lug nuts are this article will cover what they are used for, how they are used and how to split a lug nut, then I will show you some of the best cheap wheel lock removal kit to get for your car on Amazon.
How to Break a Lug Nut Off: 5 Wheel Lock Removal Tool
What are Lug Nut Used for?
The uses of lug nuts are to protect wheels to every car, you will have to break the lug nuts off and then get it removed once your tires are to be replaced, or accessing your brake and also, whenever you intend to have any part of your car repaired. So knowing how to break a lug nut off and also knowing how to install your car lug nut is a vital knowledge for any person that is driving a vehicle, because you cannot know the exert time that you will have a flat tire to be fixed. And the good thing now is that it's not going to be tedious for you to have this knowledge, because there lots of tips and tricks to get this problems fixed.
Related Article: 5 HIGH-RATED WHEEL LOCK REMOVAL TOOL
The Reason Why Your Car Lug Nuts are Stocked
You need to know that there are times corrosion will have to come and have your lug nuts glued. Though this can only occur in an area located close to beach where they can easily rust. Cleaning with water can also be the causes of the rust and having little cracks can also increase the possibility of lug nuts having rust.
Whenever you over tightens a lug nut, this can make it to strip. This is the reason it must be tightened the way the producers have recommended and not over tightening it.
Most at times the rounded lug nuts are the reasons for over tightening. This makes the metals that are on the nut to be worn-out, this causes them to be very tedious to have them removed anytime you want to.
The tools required
The good part of this is that all required tools is something you will already have in your vehicle garage which will have the job done.
A 12-Point Socket (which may vary in sizes)
A breakers Bar
Hammers
A torque wrench
And also a new lug nut
The time that is needed to have this done is about four to six minutes for each wheel.
How to break off the lug nuts
You know that it's not all vehicles have lug nuts that is been seen easily. Most car producers use to hide their lug nuts beneath its coverings. So instead of you panicking, ensure you are not checking at for the covering instead of the lug nuts.
In case rusting happens to be the reason why your vehicle lug nuts are stocked, then trying to use a penetrating oil on them will help. What the oil will do is to go inside all cracks and lose all rusted area which holds the nuts from being removed.
For you to lose the bonds which holds the lug nut inside, you might want to apply a little force to free them. You should begin by hitting them in the center of the head with a wheel lock nut removal tool. But if it does not lose, then try hitting on the reverse.
Try to add a little heat to the lug nuts, and doing this will cause expansion and will contract whenever it cools. Doing this may be what you need to break a lug nut off or the bond that holds it. The second thing you can do is to heat the nuts holes, once it has expanded, then lose the nuts.
Once you have tried other ways and yet you don't know how to break a lug nut off, then try to drill them. For this to happen, make a hole in the centre of the lug nuts, it will make the nut to be heated and once it cools, the nuts will contract. Once this happens, it will make the bolts to be removed. In case you have difficulties, then get a quality wheel lock removal kit.
In case you notice that the bolt head is stripped, then you should weld the washer and a slightly bigger bolt to the lug nut. After you have filled in the weld and it has cooled, then it means you can use a locking wheel nut removal to have them removed.
Get a wheel lock nut removal tool
In case you don't have a wheel lock removal kit in your closet, you can purchase one and put the tool on the nut, then have it tightened. Most time, having a locking wheel nut removal is all you need whenever you intend to know how to break a lug nut off.
Locking wheel nut removal and Bolt extractors are special kits which are used to drill a hole in the nut and after, can get inside the hole to break out the nuts. Most of the wheel lock removal kit works very well, while some will give you troubles than solution.
After you must have tried doing all of the above methods and yet cannot know how to break a lug nut off, then you need to contact a professional helper. Get in touch to any vehicle repair station close to you to get it solved after all, you tried your best.
Also, Read this: 2 BEST SPARK PLUGS FOR FORD RANGER
5 WHEEL LOCK REMOVAL TOOL 2020
Below you will find 5 wheel lock removal tool 2020 which you can purchase right now.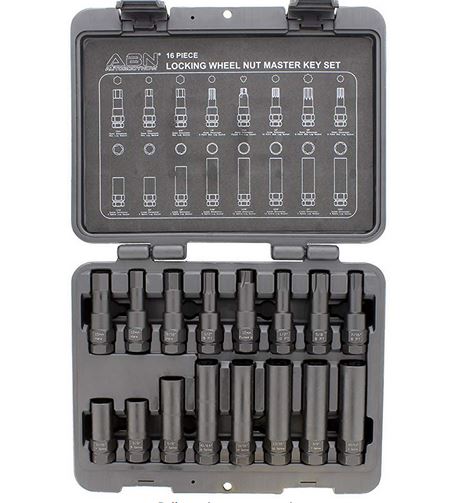 It cost $68.99
It has 8 included spline keys
It has 8 included hex and star keys
Very durable
It is easy to store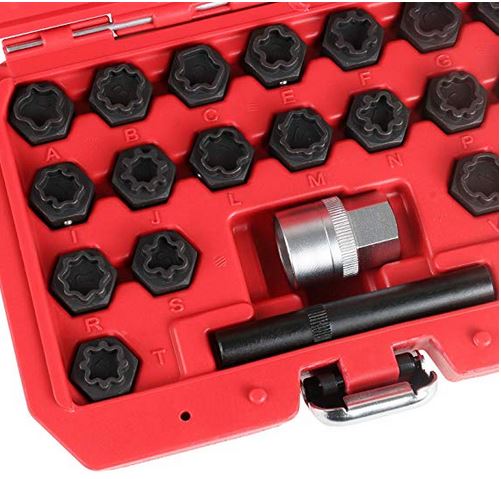 It cost $68.90
Ability to install and remove Wheel Lock Lug Nuts
Allows you to save your money.
It has high-quality with rustproof.
It has a plastic case and convenient to store.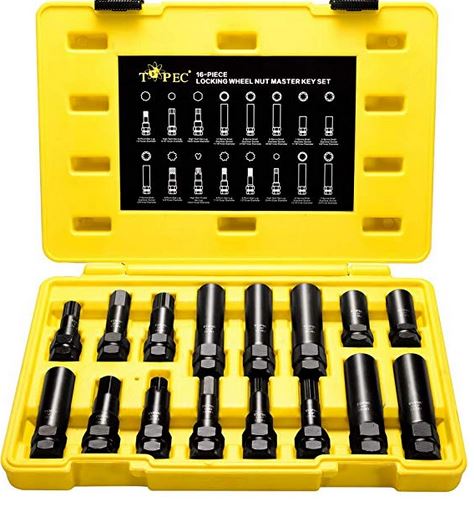 It cost $89.98
Its strong and durable
Very easy to use
It is standard with metric pieces
It has 16-piece set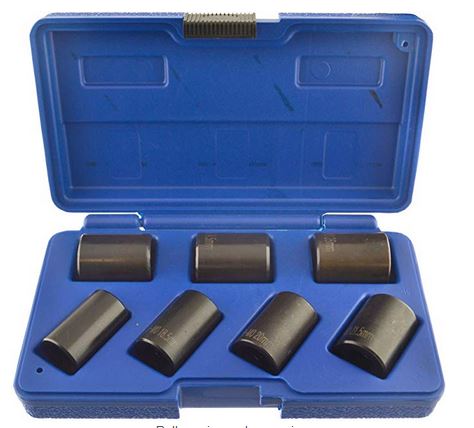 It has 1/2 inch Square Drive.
Comes with 17 to 26mm size
Comes with a reverse left handed sockets
Produced from molybdenum steel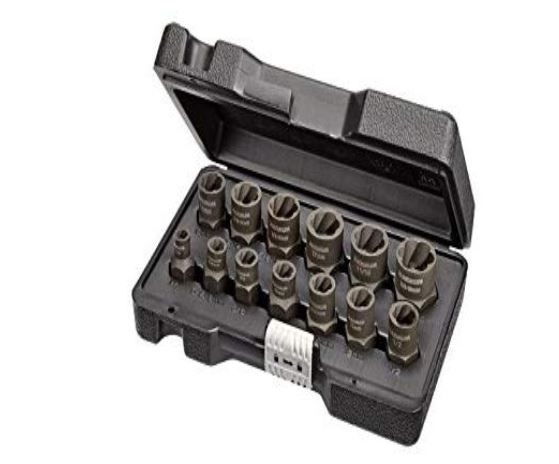 Good for removal of rounded and rusted bolts/nuts

Produces from high carbon steel.

comes with 3/8 inch square drive
Real next: AVERAGE LENGTH OF A CAR LOAN IN US